Isadora Cruxên

Development + Financialization + Politics + Water + Gender + Sustainability
About
I am a Lecturer (Assistant Professor) in Business and Society at the School of Business and Management at
Queen Mary University of London
.
I study the political economy of sustainable development with an interest in three core issues: (1) the construction of institutions of market governance in the global South; (2) the role of political and organizational agency in configuring and contesting markets; (3) the politics of knowledge production and participatory methods of research and planning. I explore these issues in the realms of urban infrastructure and service provision, water governance, and gender politics.
My current research engages debates on
financialization, business ownership and politics, and public-private partnerships in the water and sanitation sector
, with a regional focus on Brazil and Latin America more broadly. Much of this work aims to move beyond conventional public vs. private frameworks and monolithic treatments of the private sector to examine variation within private capital and its forms of politics. As a research affiliate at the
Data+Feminism Lab
at MIT, I'm also part of a collaborative action-research project focused on understanding
data activism and knowledge production about gender-related violence
. Some of this work has been featured in
Science
.
I hold a PhD in Political Economy, Development and Planning from the
Massachusetts Institute of Technology
(MIT), a Master in City Planning from MIT, and a Bachelor's degree in Political Science from the University of Brasília. I have previously been a research fellow at the
Institute for Applied Economic Research
in Brazil, and am a research affiliate with the
City Infrastructure Equity Lab (CIEL)
at MIT. I was a leading member of
MIT Water
for two years, including serving as Co-Vice President. I also co-edited the 14th edition of the journal
Projections
(MIT Press): "New uses for old rivers."
A native of Brasília, Brazil, I'm passionate about photography and sports.
Research
Water, politics & finance
"
The Limits of Insulation
: The Long-Term Political Dynamics of Public-Private Service Delivery,"
International Development Planning Review
, 2022, 44(2), 317–343. (accepted version also available
here
)
Disordering Capital: The Politics of Business in the Business of Water Provision,
Ph.D. Dissertation, Massachusetts Institute of Technology, 2022.
Historicizes private investment in water and sanitation in Brazil, unpacks variation in forms of ownership, examines increasing financialization
Shows how business politics contributed to the approval of a new regulatory framework (Novo Marco Legal do Saneamento, Lei n. 14.026) in 2020

Provides context for understanding why water and sanitation PPPs have been increasing in Brazil.
"
Infrastructure: The Harmonization of an Asset Class
and Implications for Local Governance," co-authored with Gabriella Carolini. In
The Routledge Handbook of Financial Geography
. Edited by Knox-Hayes, J. and Wójcik, D. Routledge, 2020, 232-260.
"
The Promise of Proximity
: The Politics of Knowledge and Learning in South-South Cooperation between Water Operators," co-authored with Gabriella Carolini and Daniel Gallagher.
Environment and Planning C: Politics and Space
, 2018, 37(7), 1157–1175.
Fluid dynamics: politics and social struggle in São Paulo's water crisis (2014-2015),
Master's Thesis, Massachusetts Institute of Technology, 2016.
Working papers
"Against the 'Local' Grain: Finance and the Politics of Water Provision in Brazil" (drafts presented at ACSP 2021, AAG 2022, and GECG 2022 conferences).
"No Investors, No Reform: How Business Power Drove Regulatory Change in Water and Sanitation Delivery in Brazil" (draft presented at Repal 2021).
Activism, participation & knowledge production

"
Feminicide and counterdata production
: Activist efforts to monitor and challenge gender-related violence," co-authored with Catherine D'Ignazio, Helena Suarez Val, Ángeles Martinez Cuba, Mariel Garcia-Montes, Silvana Fumega, Harini Suresh and Wonyoung So.
Patterns,
2022, https://doi.org/10.1016/j.patter.2022.100530.
Science, "Murders of women worldwide remain vastly undercounted. Activists are now filling in the gaps" (June 2022)
Sinc, "Activismo de datos para vigilar y combatir los feminicidios" (June 2022)
"
Towards Intersectional Feminist and Participatory ML
: A Case Study in Supporting Feminicide Counterdata Collection," co-authored with Harini Suresh, Rajiv Movva, Amelia Lee Dogan, Rahul Bhargava, Ángeles Martinez Cuba, Giulia Taurino, Wonyoung So, and Catherine D'Ignazio. FAccT'22 – ACM Conference on Fairness, Accountability, and Transparency, 2022, June 21-24, Seoul, Republic of Korea.
"
Participação Social e Desigualdades nos Conselhos Nacionais
" (Public Participation and Inequality in National Councils), co-authored with Joana Alencar, Igor Fonseca, Roberto Pires and Uriella Ribeiro.
Sociologias
, 2013, 15(32), 112–146.
"
Teaching Participatory Action Research
: The Search for Pedagogical Insights," co-authored with Lawrence Susskind and Dayna Cunningham. In
(Participatory) Action Research: Principles, Approaches and Applications
. Edited by Calder, J. and Foletta J. New York: Nova Science Publishers, 2018, 126–127.
"Participação Social no Planejamento Federal: um olhar a partir das Conferências Nacionais de Políticas Públicas," co-authored with with Joana Alencar and Uriella Ribeiro. In
Planejamento Brasil século XXI: inovação institucional e refundação administrativa: elementos para o pensar e o agir
. Edited by José Celso Cardoso Jr. Brasília: IPEA, 2015, 259–294.
"Conferências típicas e atípicas: um esforço de caracterização do fenômeno politico," co-authored with lóvis Souza, Paula Lima, Joana Alencar and Uriella Ribeiro. In
Conferências Nacionais: atores, dinâmicas participativas e efetividade
. Edited by Leonardo Avritzer and Clóvis Souza. Brasília: IPEA, 2013, 25–52.
"Feminismo e Fórum Social Mundial: revendo a relação entre redistribuição e reconhecimento." In
Fórum Social Mundial: a transnacionalização da sociedade civil brasileira
. Edited by Marisa von Bülow. Brasília: Universidade de Brasília, 2013, 115–136.
Other publications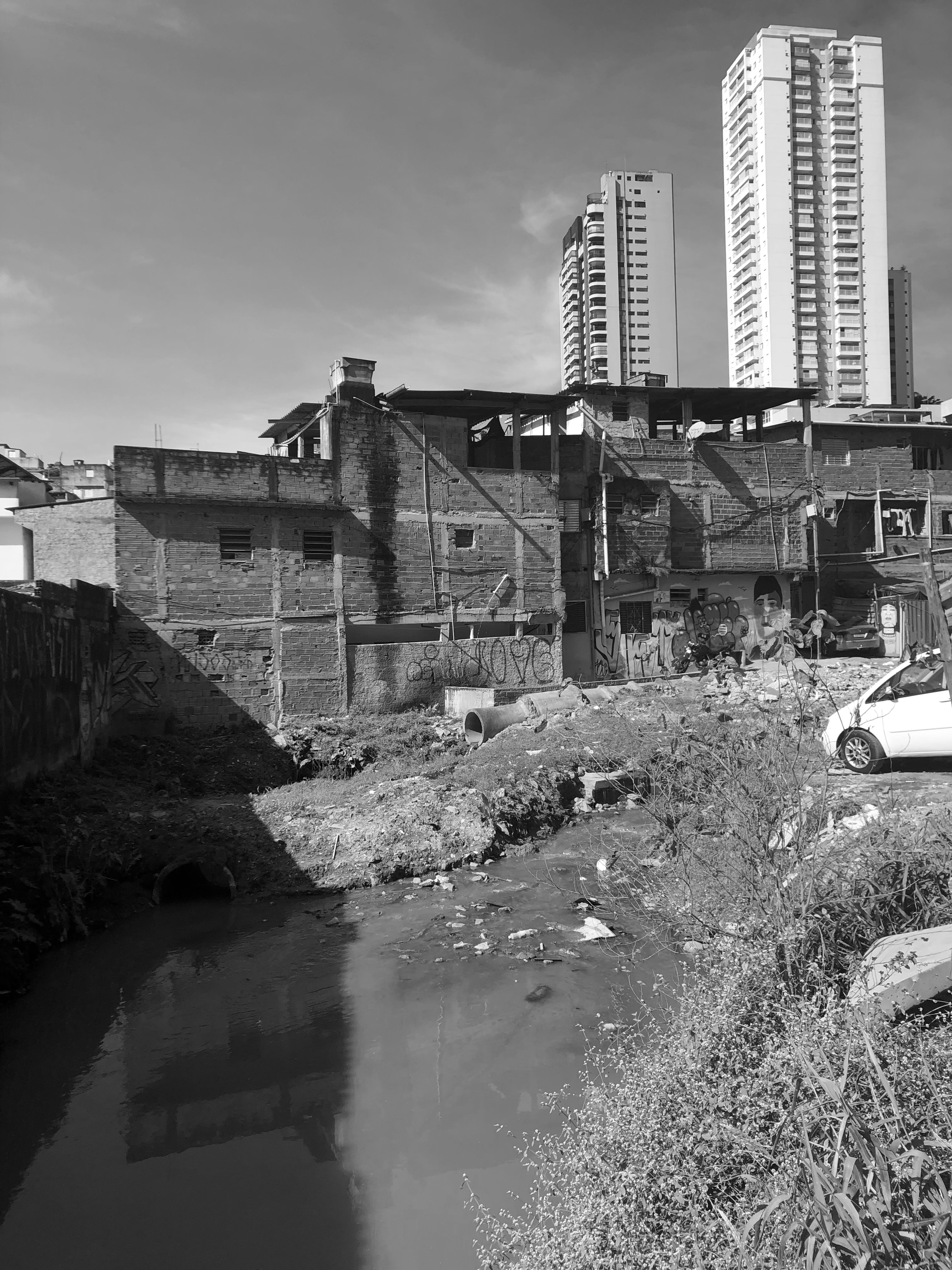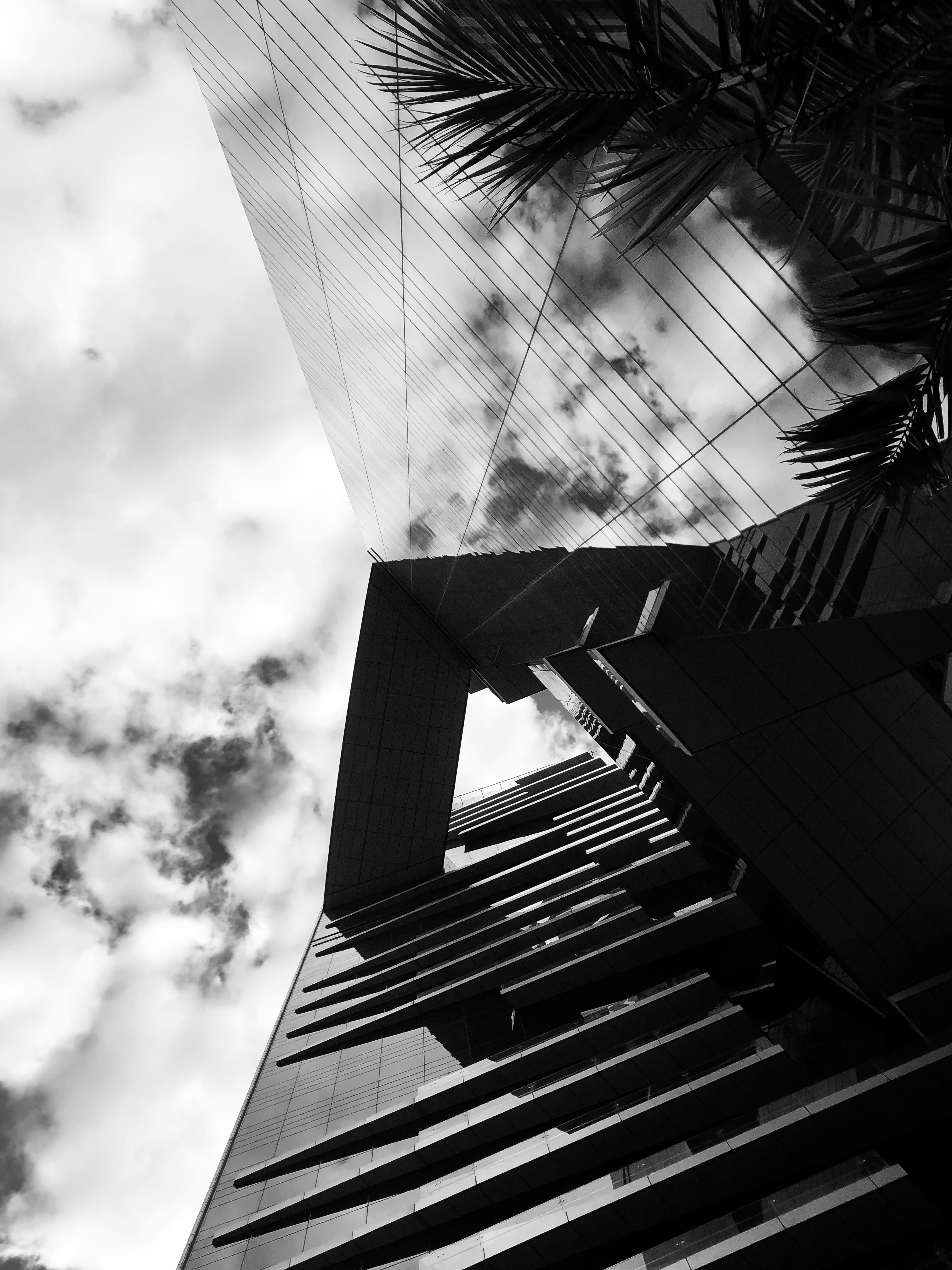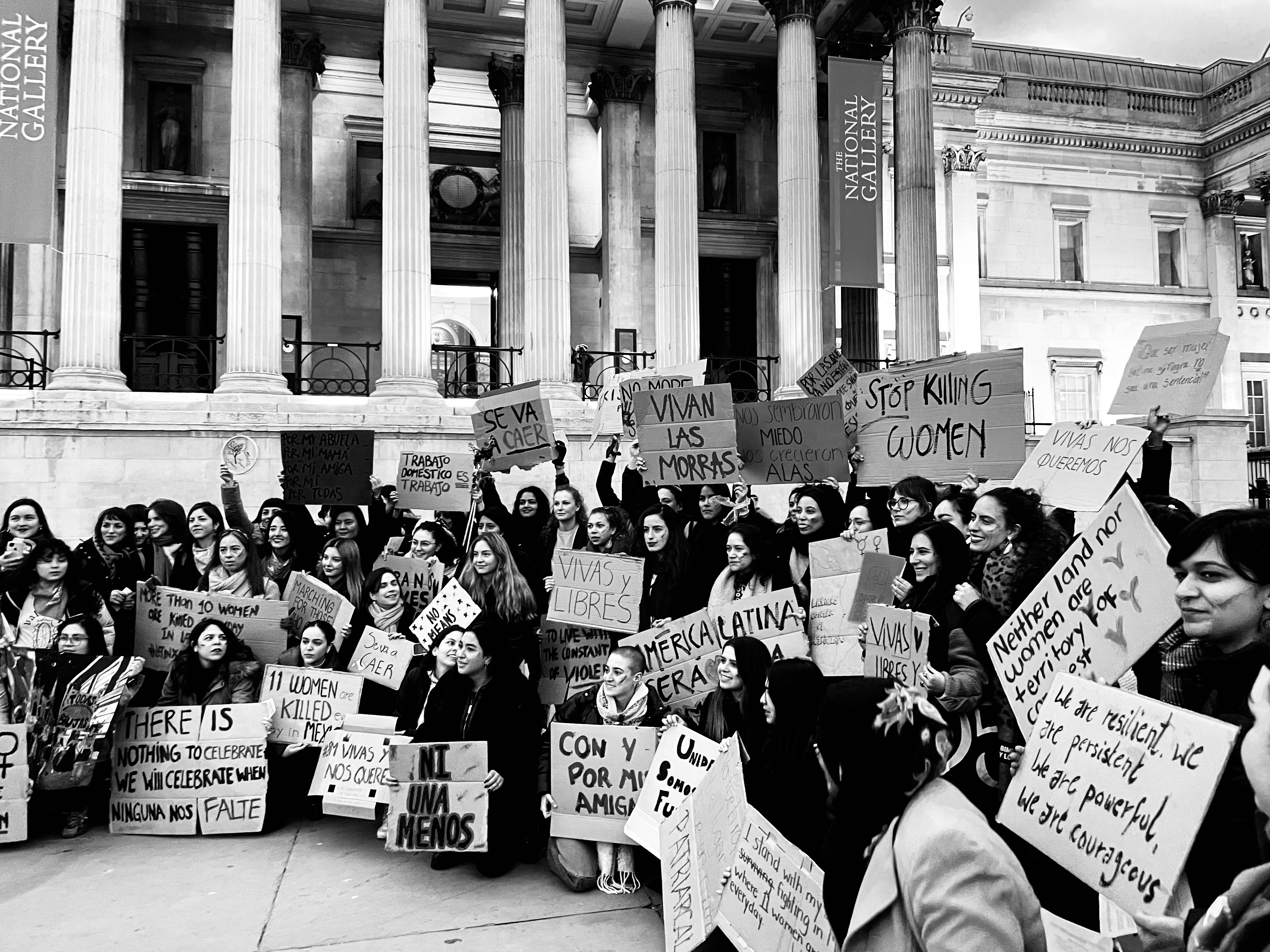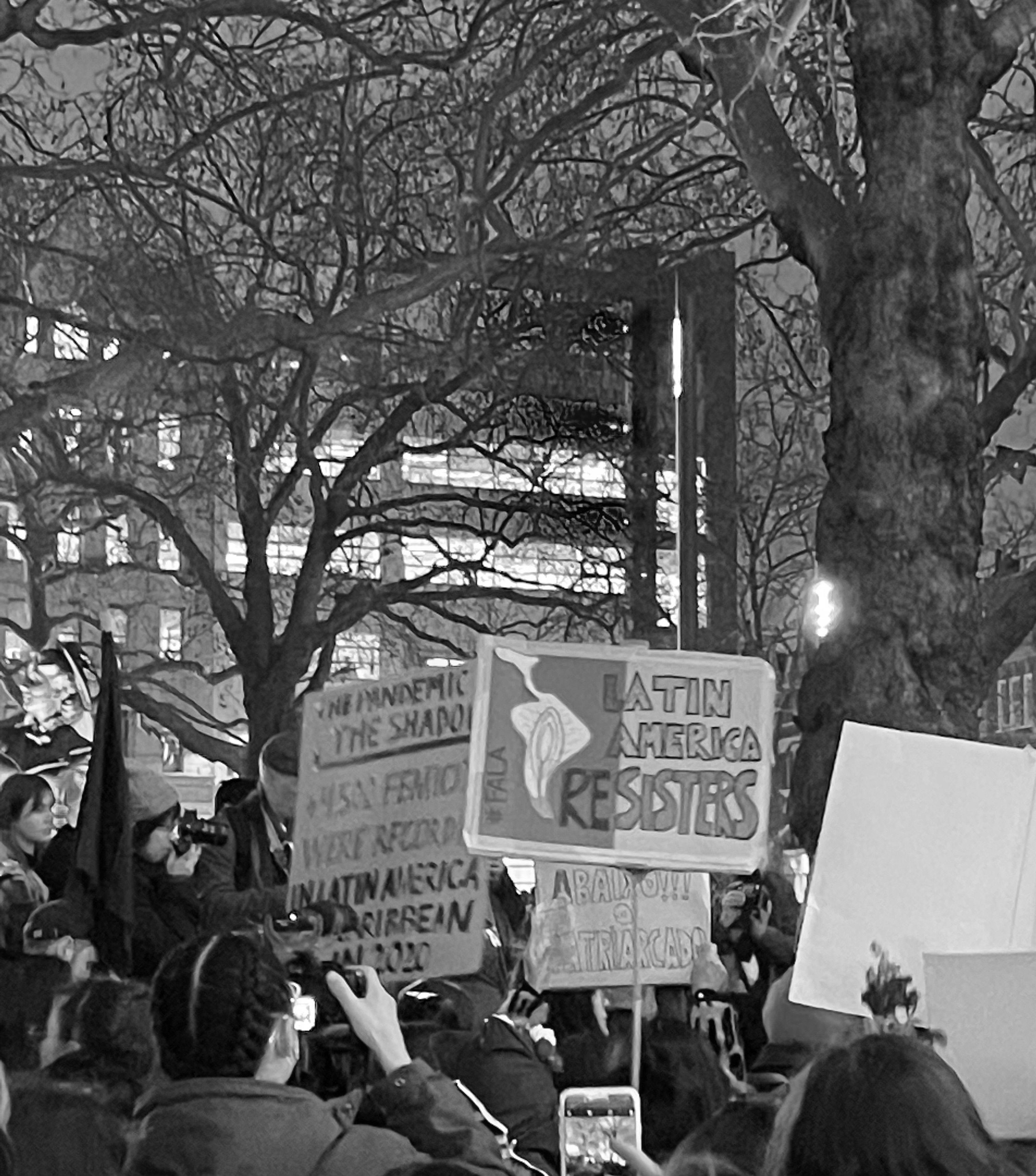 Experience

Education

Ph.D. in Political Economy, Development and Planning, Massachusetts Institute of Technology, 2022.

Master in City Planning, Massachusetts Institute of Technology, 2016.

Bachelor in Political Science, University of Brasília, 2011.

Research Affiliations

Data + Feminism Lab, Research Affiliate, MIT, 2020-present

Privaqua Research Group, Affiliate, FioCruz Minas, Brazil, 2021-present

MIT Industrial Performance Center, Research Assistant, 2018-2019

Center for Metropolitan Studies, Research Intern, University of São Paulo, Brazil, 2015

Institute for Applied Economic Research, Research Fellow, Brasília, Brazil, 2012-2014

Awards

Martin Family Society of Fellows for Sustainability, MIT, 2019 (cohort of 10 doctoral fellows selected from Institute-wide pool of applicants)

Graduate Student Council Teaching Award, MIT, 2019 (one of two awardees Institute-wide)

GPEIG Best Student Paper on International Planning Award, Global Planning Educators Interest Group, Association of Collegiate Schools of Planning Conference, 2018

MIT Presidential Fellowship, 2016

Tutorial Education Program in Political Science Scholarship, Brazilian Ministry of Education and University of Brasília, 2008





Teaching

World Economy and Development (Master's seminar), Instructor, Department of Business and Society, Queen Mary University of London, Fall 2022

Master in City Planning Thesis Preparation (Master's seminar), Teaching Assistant, Department of Urban Studies and Planning, MIT, Spring 2020

Research Design for Policy Analysis and Planning (Doctoral seminar), Co-Instructor, Department of Urban Studies and Planning, MIT Fall 2018

Introduction to International Development Planning (Graduate seminar), Teaching Assistant, Department of Urban Studies and Planning, MIT, Fall 2017

Theory and Practice of Participatory Action Research (Graduate seminar), Teaching Assistant, Department of Urban Studies and Planning, MIT, Spring and Fall 2015